Curatorial Text for Ornella Mazzola's Palermo Dentro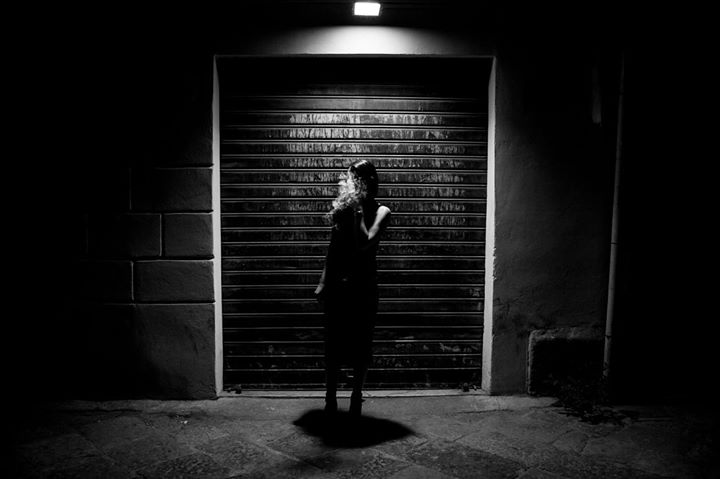 I was invited to write a short curatorial text on the work of the Palermitan photographer Ornella Mazzola for the exhibition "PALERMO DENTRO " held at Palm Beach Hotel, Cinisi, Sicily. Ornella is a talented friend and colleague and I highly recommend to check out her website – or even better visit the exhibition, if you happen to spend these last warm weeks in Sicily. The show will be open to the public from the 19th of September to the 24th of October. Below my text in English and Italian.
ORNELLA MAZZOLA
"Palermo Dentro"
Are the people making the places, ore the places making the people? In the series Palermo Inside by Ornella Mazzola, we go back to the chicken and egg paradox. There is no right of way, because people and places become inextricably linked. For the inhabitants of the most working class neighbourhoods in the city's historic center – Kalsa, Albergheria, Borgo vecchio, Vucciria, Ballarò and La Marina – boldness fights with resignation. The People is actually made up of a myriad of stories that intersect, while maintaining their singularity. You see that in a gesture of woman, maybe aggressive, perhaps reluctant. In solitary play of children in silent spaces. In the foosball on a sultry summer afternoon. Ornella is able to crystallize a series of habits that constitute the soul of the city as much as their own buildings. Here human beings shows themselves in their theatricality. The city is a stage from which mysterious figures emerge, like a premonition. In the end, what everything comes down to is that you can take the people out of Palermo, but you can't take Palermo out of the people.  
Sono le persone a fare i luoghi, o i luoghi a fare le persone? Nella serie Palermo Dentro di Ornella Mazzola luoghi e persone diventano inscindibili. La sfrontatezza lotta con la rassegnazione, negli abitanti dei quartieri più popolari del centro storico della città: Kalsa, Albergheria, Borgo vecchio, Vucciria, Ballarò e La Marina. Il Popolo è in realtà fatto da una miriade di storie che si intersecano e mantengono la propria singolarità. In un gesto di donna, forse aggressiva, forse ritrosa, nel solitario giocare di bambini in spazi silenziosi, nell'afoso biliardino estivo Ornella cristallizza una serie di abitudini che costituiscono l'anima della città almeno quanto i propri edifici. Qui l'essere umano si mostra nella propria teatralità, e la città è una scenografia dalla quale emergono misteriose e schiette figure che sanno di presentimento.