Published! When art gets too personal on ArtsHub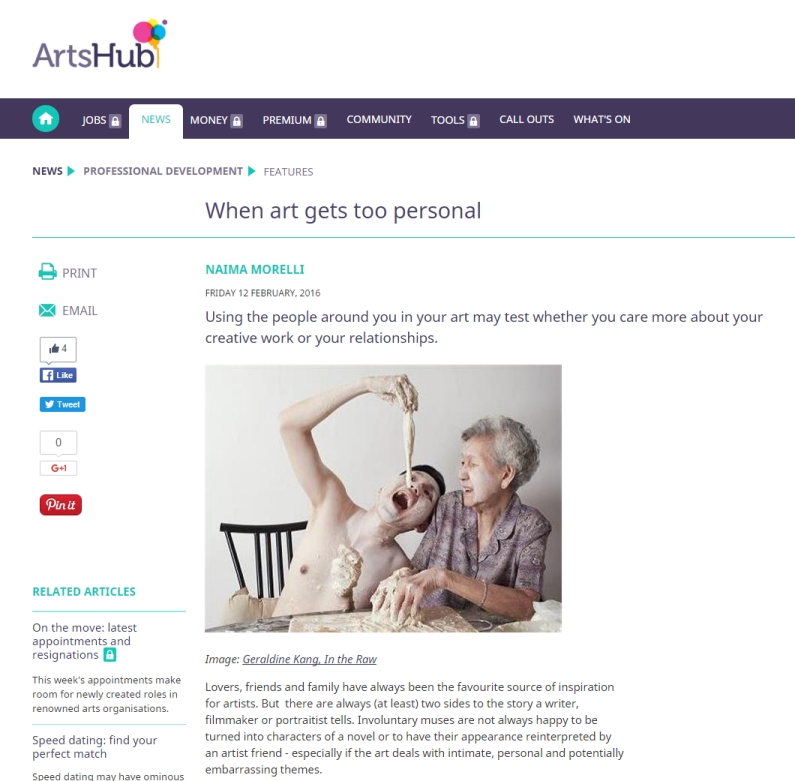 Lovers, friends and family have always been the favourite source of inspiration for artists since the beginning of times. Of course, these involuntary muses are not always happy of being turned into characters of a story, or having their portrait on a gallery wall. This especially if the art deals with intimate, personal and potentially embarrassing themes.
Back in the day the artist could hope the subject matter was unaware of being included in the work. Today though it's virtually impossible. An image or a review can be infinitely shared on social media. At the same time gallery access is not just for the elites anymore.
I this piece, which has just been published on ArtsHub, I discuss the ethics of including other people's life in art with artist Geraldine Kang and writer Michele Lee.